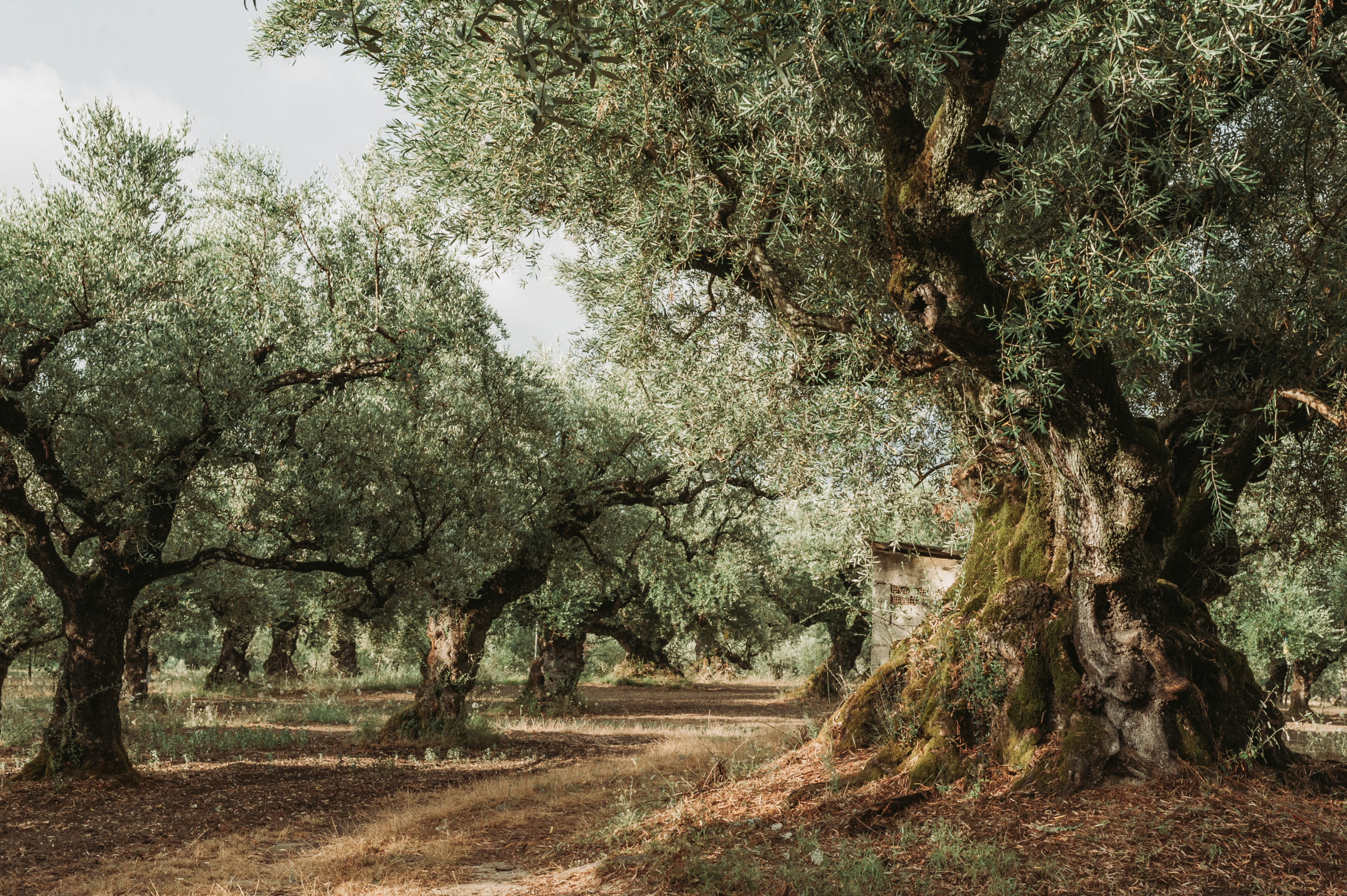 TBC Ingredients ApS
From olive to ingredients
The olive tree is an evergreen tree or shrup native to the Mediterranean, Asia and Africa. It is short and squat, and rarely exceeds 8-15 metes in height. The silvery green leaves are oblong in shape, measuring 4-10 centimeters long and 1-3 centimeters wide. The trunk is typically gnarled and twisted.
The small white, feathery flowers, are borne generally on the last year's wood.
The fruit is a small drupe 1-2.5 centimeters long. Olives are harvested in the green to purple stage. Canned black olives may contain chemicals (usually ferrous sulfate) that turn them black artificially.
Olives (Olea europaea) contains a seed commonly referred to as a pit or a rock.



The olive tree is a very hardy species: drought-, disease- and fire-resistant, and can live for a very long time. Its root system is very robust and capable of regenerating the tree even if the above-ground structure is destroyed. The older an olive tree is, the broader and more gnarled its trunk appears. Many olive trees in the groves around the Mediterranean are said to be hundreds years old, while an age of 2,000 years is claimed for a number of individual trees and in some cases this has been verified scientifically.
The olive tree has been cultivated for olive oil, fine wood, olive leaf, and the olive fruit. Considerable research supports the health-giving benefits of consuming olives, olive leaf and olive oil . Olive leaves are used in medicinal teas.
Olives are now being looked at for use as a renewable energy source, using waste produced from the olive plants as an energy source that produces 2.5 times the energy generated by burning the same amount of wood. The same reference claims that the smoke released has no negative impact on neighbors or the environment, and the ash left in the stove can be used for fertilizing gardens and plants.
Olives are a naturally bitter fruit that is typically subjected to fermentation or cured with lye or brine to make it more palatable.
Green olives and black olives are typically washed thoroughly in water to remove oleuropein, a bitter carbohydrate. Sometimes they are also soaked in a solution of food grade sodium (hydroxide) to accelerate the process.
Green olives are allowed to ferment before being packed in a brine solution. American black ("California") olives are not fermented, which is why they taste milder than green olives.
Freshly picked olive fruit is not palatable because it contains phenolic compounds and oleuropein, which makes the fruit too bitter, although not unhealthy.
All olive oil production begins by transforming the olive fruit into olive paste. This paste is then slowly churned or mixed (malaxed) to allow the microscopic oil droplets to concentrate. The oil is extracted by means of pressure (traditional method) or centrifugation (modern method). After extraction the remnant solid substance, called pomace, still contains 5-10% oil.
The grades of oil extracted from the olive fruit can be classified as:
Virgin means the oil was produced by the use of physical means and no chemical treatment. The term virgin oil referring to production is different from Virgin Oil on a retail label.
Refined means that the oil has been chemically treated to neutralize strong tastes (characterized as defects) and neutralize the acid content (free fatty acids). Refined oil is commonly regarded as lower quality than virgin oil. Oils with the retail labels extra-virgin olive oil and virgin olive oil cannot contain any refined oil.
Olive pomace oil means oil extracted from the pomace using solvents, mostly hexane, and by heat.
retail
Retail grades in IOC member nations
Extra-virgin olive oil comes from virgin oil production only, contains no more than 0.8% acidity, and is judged to have a superior taste. Extra Virgin olive oil accounts for less than 10% of oil in many producing countries; the percentage is far higher in the Mediterranean countries (Greece: 80%, Italy: 45%, Spain 30%). It is used on salads, added at the table to soups and stews and for dipping.
Virgin olive oil comes from virgin oil production only, has an acidity less than 2%, and is judged to have a good taste.
Pure olive oil: Oils labeled as Pure olive oil or Olive oil are usually a blend of refined and virgin production oil.
Olive oil is a blend of virgin and refined production oil, of no more than 1.5% acidity. It commonly lacks a strong flavor.
Olive pomace oil
is refined pomace olive oil often blended with some virgin oil. It is fit for consumption, but may not be described simply as olive oil. It has a more neutral flavor than pure or virgin olive oil, making it unfashionable among connoisseurs; however, it has the same fat composition as regular olive oil, rendering it the same health benefits.
It also has a high smoke point, and thus is widely used in restaurants as well as home cooking in some countries.
Lampante oil is olive oil not suitable as food; lampante comes from olive oil's long-standing use in oil-burning lamps. Lampante oil is mostly used in the industrial market.
Refined olive oil is the olive oil obtained from virgin olive oils by refining methods that do not lead to alterations in the initial glyceridic structure. It has a free acidity, expressed as oleic acid, of not more than 0.3 grams per 100 grams (0.3%) and its other characteristics correspond to those fixed for this category in this standard.
This is obtained by refining virgin olive oils with a high acidity level and/or organoleptic defects that are eliminated after refining. Over 50% of the oil produced in the Mediterranean area is of such poor quality that it must be refined to produce an edible product. Note that no solvents have been used to extract the oil, but it has been refined with the use of charcoal and other chemical and physical filters. An obsolete equivalent is "pure olive oil".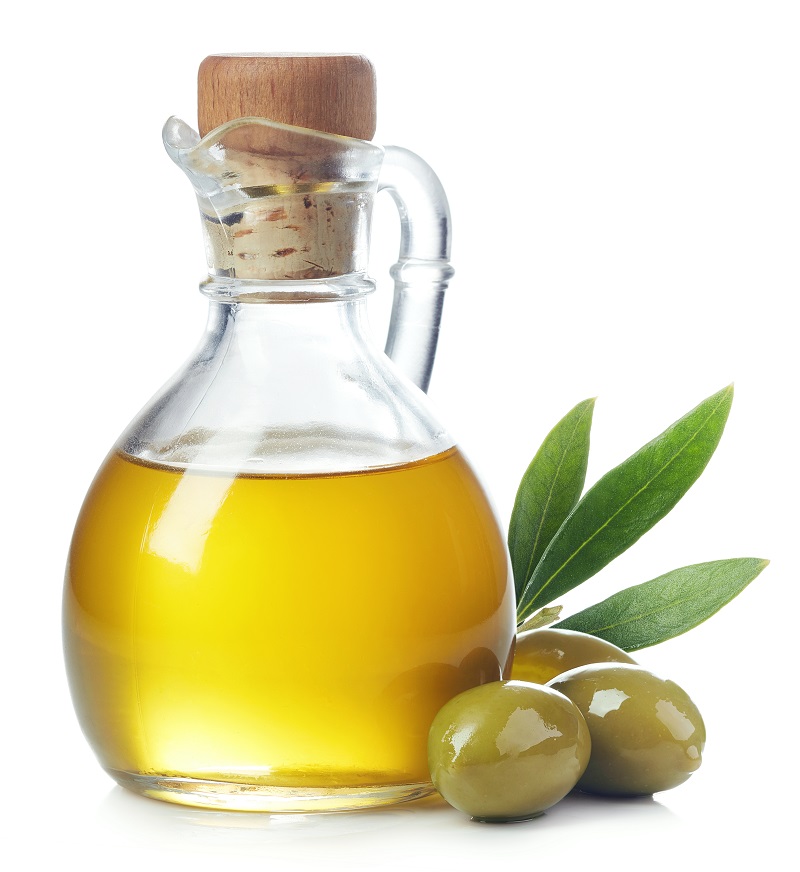 Olive oil is the main cooking oil in countries surrounding the Mediterranean Sea.
Extra virgin olive oil is mostly used as a salad dressing and as an ingredient in salad dressings. It is also used with foods to be eaten cold. If uncompromised by heat, the flavor is stronger. It also can be used for sautèing.
The higher the temperature to which the olive oil is heated, the more one should prefer to use refined olive oils. When extra virgin olive oil is heated above 177 °C, the unrefined particles within the oil are burned. This leads to deteriorated taste. Also, the pronounced taste of extra virgin olive oil is not a taste most people like to associate with their deep fried foods. Refined olive oils are perfectly suited for deep frying foods and should be replaced after several uses.
Choosing a cold-pressed olive oil can be similar to selecting a wine. The flavour of these oils varies considerably and a particular oil may be more suited for a particular dish.
Also, people who like lots of tannins in their red wines might prefer more bitter olive oils.
An important issue often not realized in countries that do not produce olive oil is that the freshness makes a big difference. A very fresh oil, as available in an oil producing region, tastes noticeably different from the older oils available elsewhere. In time, oils deteriorate and become stale. One-year old oil may be still pleasant to the taste, but it is surely less fragrant than fresh oil. After the first year, olive oil should be used for cooking, not for foods to be eaten cold, like salads.
The taste of the olive oil is influenced not only by the soil on which the olive trees grow, but also by the moment when the olives have been harvested and ground.
Olive oil has more uses than as food; it also works as a natural and safe lubricant, such as lubricating the machinery that is used within the kitchen (grinders, blenders, cookware, etc.)
Packing
Olive oil packing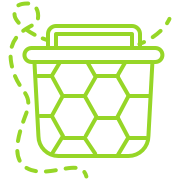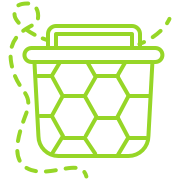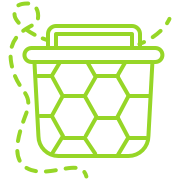 18-20 kg Bag in Box (BIB)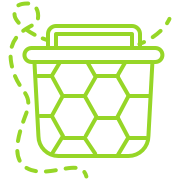 1000 liters Intermediate Bulk Container (IBC)