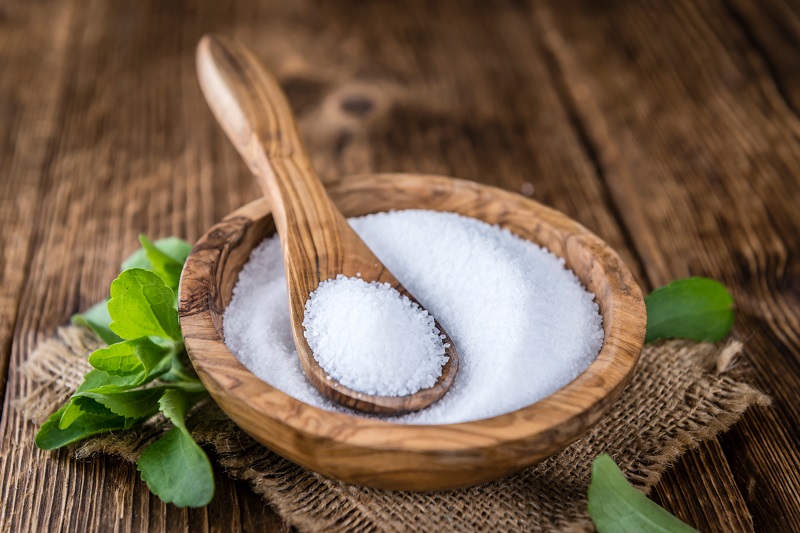 TBC Ingredients ApS
From stevia to ingredients
Stevia rebaudiana, commonly known as sweetleaf, sugarleaf, or simply stevia, is widely grown for its sweet leaves.
The sweetness of stevia leaves is largely due to its complex molecule called stevioside and the second compound called rebaudioside. Stevia leaves has a taste that is unique and very sweet with a slight licorice. The sweetness of stevia leaves is much different from the sweetness of other natural sweeteners, sugar, or artificial sweeteners, but it is delicious. Our stevia is manufactured in China, the biggest grower in the world.
Steviol glycosides is an all natural sweetener extracted from the plant stevia leaves. It is a white and fine powder, featuring high sweetness and low calorie. Its sweetness is 250-400 times sweeter than that of cane sugar but its calorie is less than 1/300 of that of cane sugar.
steviol glycosides
General characteristic of steviol glycosides
1.
Pure sweet: with a refreshing and long lasting sweet taste. Among various natural sweeteners, steviol glycosides give the sweet taste most similar to that of cane sugar.
2.
Heat stable up to 198 degrees Celsius, so it will not have browning reaction at such high temperature.
3.
Stable in acidic and alkaline solution from PH3 to PH9, no breaking down or fermentation.
4.
High solubility: Can be easily dissolved in water and alcohol bases in high concentration.
5.
High safety and reliability: Non toxic, no side effect, no existing or potential or hereditary harm to the human body. Its safety has been officially confirmed by China, U.S.A, Switzerland, Australia, New Zealand, South Korea, Japan, India, Thailand, Malaysia, Singapore, Brazil, Paraguay, Argentina, EU, and JECFA (Joint FAO/WHO Expert Committee on Food Additives).
Product Description
97% Rebaudioside-A
95% Rebaudioside-A
90% Rebaudioside-A
80% Rebaudioside-A
60% Rebaudioside-A
50% Rebaudioside-A
40% Rebaudioside-A
Steviol Glycosides 90%
Steviol Glycosides 75%
Steviol Glycosides without bitter aftertaste
Custom made
Total Steviol
98.2%~98.4%
97%~98%
95%~96%
95%~96%
90%
90%
85%~87%
90%~92%
75%-78%
95%-96%
Sweetness
>400 times
>400 times
>380 times
>360 times
>320 times
>300 times
>280 times
>250 times
>200 times
>270 times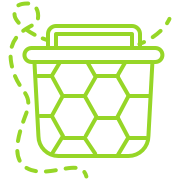 20 kg cartons; (10 kg / bag x 2 bags / carton)